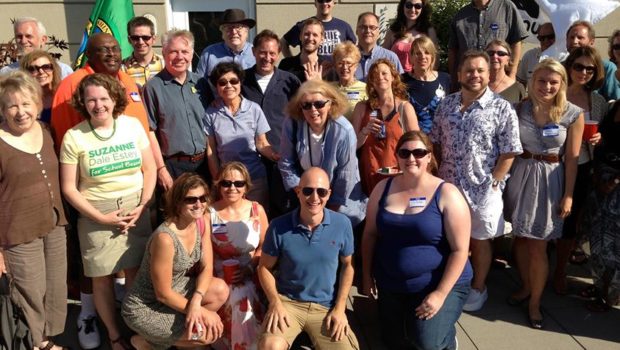 Published on April 17th, 2017 | by Ben Lindsey
0
April Membership Meeting
We hope to see you Wednesday, April 19th from 7pm – 9pm at the Phinney Neighborhood Center, 6615 Dayton Ave N. We will hear from Tina Podlodowski, chair of the Washington State Democrats about a new program to fund grassroots field organizing across the state, the Resistance, and she'll address the race for senate in the 45th Legislative District. Then Ross Cohen, the campaign manager for All in for Washington will tell us about their statewide effort to clean up our tax code.
We'll also hear an overview of Democracy Vouchers by Wayne Barnett, Executive Director of Seattle Ethics and Elections Commission; we'll meet several 2017 candidates seeking our endorsement; and we'll consider this resolution, opposing the expansion of New Seasons Market in Seattle.
Help Democrats Win Back the State Senate in 2017!
Republicans control the Washington State Senate by a single vote, but a 2017 special election gives Democrats a chance to take it back! The 36th has officially adopted the 45th Legislative District to help flip this seat this year.
On Sunday, April 30th, we'll be carpooling to the 45th to knock on doors to help identify voters for the Democratic Party. Knowing who is a Democrat and who is a Republican will help us maximize resources for boosting Democratic turnout this fall! Meet at the Ballard High School parking lot; carpool leaves at 1 PM, back by 5 PM. RSVP to jeffmanson1@gmail.com. Can't go on April 30th, but interested in other opportunities? Click here to learn how you can help!