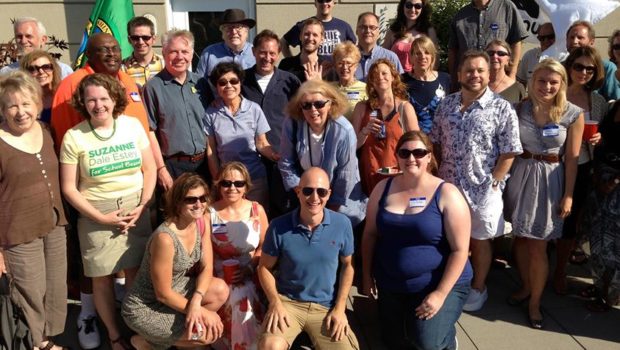 Published on March 2nd, 2017 | by Ben Lindsey
0
March Membership Meeting
For this month's policy presentation at the 36th District Democrats, we have a three-part session:
(1) What's happening in Congress and services provided by Congresswoman Jayapal's office (10 minutes)
Yazmin Mehdi, Congresswoman Pramila Jayapal's Outreach Coordinator
(2) "How To Resist" Panel (35 minutes)
Danni Askini: Executive Director, Gender Justice League: Danni Askini is one of the founders and the current Executive Director of Gender Justice League and Trans Pride Seattle. She was the former National Program Director for GSA Network, the Policy Director for Basic Rights Oregon, and the first Transgender Health Program Director at Verbena Health where she ran the Transform Health Project.
Rita Green: Education Chair, NAACP (Washington, Oregon, Idaho, and Alaska): Rita Green has been an education advocate for several years and has volunteered countless hours with many organizations focusing on race and equity issues as it relates to education.  She received a Bachelor of Science degree from the University of Washington and a MBA in Financial Management from City University.
Rich Stolz: Executive Director, OneAmerica:  Before OneAmerica, Rich Stolz worked at the Center for Community Change, a national organization based in Washington, D.C.  During that time, he focused on the intersection of policy, politics and organizing across a broad spectrum of issues impacting low-income and minority communities, including jobs and income support policy, immigration policy, infrastructure investment and environmental justice.
(3) What's happening in Olympia on Public Education Funding? (5 minutes)
Summer Stinson, Vice President, Washington's Paramount Duty
Paramount Duty and Progressive New Revenue Resolution
Robert Cruickshank and Demian Godon